Wifi Password Crack | Wifi Password Cracker |  2021 Latest
Wifi Password Crack If you own a smartphone. This is one of the most frequently asked questions in Google Search. There are many reasons why you might want to hack your neighbor's wifi password or because you only need to decipher the wifi password if you need an internet connection that you do not need. can not reach with your SIM card. , The reasons may not stop, but we all agree that you are trying to have the best free Wifi Password Hacker app to reach your own goal.
You may like to download Hide My IP Crack
Wifi Password Crack Top 10 Free Hacking Apps for Android
Before you search for it, you should know that it is almost impossible to hack a Wifi password without rooting your device. Some apps maybe, but there are few and most of them are premium apps. In this article, I'm talking to those who have a rooted Android phone and at least Android 4 Jelly Bean as the operating system in their smartphones because I'm going to introduce you to the 10 best free Wifi password apps Cracker for Android for the best and the best. choose the most suitable for you.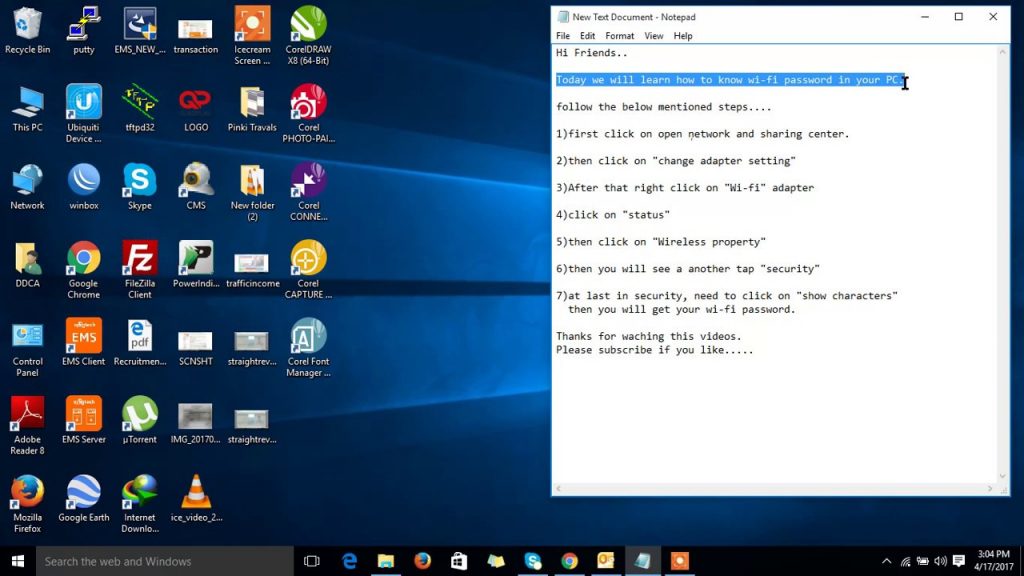 1. WPS WPA WiFi Tester
The first application we are starting with is the WPA WPA Wifi tester, developed by Saniorgl SRL and available on the Play Store. Wifi WPS WPA Tester is one of the most popular wifi password hackers for Android. This application analyzes and identifies the vulnerabilities of Wi-Fi networks and tests the connection to access points with a WPS PIN code using many algorithms such as Zhao, FTE-xx, Dlink, TrendNet, etc. The weakness of the Wifi WPS WPA Tester is that it only works on phones with Android 5.0 Lollipop and later versions. WiFi WPA WPA Tester is one of the best free WiFi Hacker password apps for Android.
2. WPS Connect
With WPS Connect, you can check the security of your Wifi network and hack Wifi passwords by supporting a large number of routers. With this Wifi Password Cracker application, you can disable the Internet connection of other users even if it is designed to check your Internet security. However, he also uses algorithms such as Zhao Cheung and Stefan Viehböck, with whom you can identify and hack Wifi passwords. WPS Connect only works with Android 4.0 Jelly Bean or later on a rooted phone. You can not use it for other specifications. WPS Connect is one of the best free WiFi password hacking apps for Android.
3. Aircrack-ng
If you're looking for a wifi hacking tool to test the security of your network and make sure you're safe, you should choose Aircrack-ng because it will keep you in control. This hacker wifi apk was developed and supported by the Android developers of XDA-Developers to run on Android, Ubuntu 14/15/16 or any other Linux distribution. Aircrack-ng is one of the best free WiFi password hacking apps for Android.
4. Kali Linux Nethunter
This is the first open-source platform for Android intrusion testing. All you need to do is start Kali's Wifite tool to check the security of your Wi-Fi network and hack the Wi-Fi password. Thanks to the Kali Linux Nethunter user interface, you can create advanced configuration files. Kali's kernel with 802.11 wireless injection support makes it a must-have hijacker for the Wifi password for Android. Kali Linux Nethunter is one of the best free WiFi password hacking apps for Android.
5. ZAnti
Zi is a wifi hacking tool for Android. This is a complete test and hack toolkit that helps you determine the extent of vulnerability of your Wi-Fi network. In addition, you can see access points with a known button configuration in green to begin hacking, and you can use ZAnti to prevent the target from accessing a website or server. This not only helps you to hack wifi passwords but also allows anyone to hack your own wifi password. Zi is one of the best free WiFi password hacking apps for Android.
6. Guardian WiFi
A simple application that allows you to recover the password Wifi by looking for the least used channel to get Wifi access, analyze Wifi networks and connect to any Wifi network. Wifi Warden offers a very special feature that allows you to view Wifi passwords stored without root! When Wifi Warden scans Wi-Fi networks, it provides you with all the information you need, including BSSID, SSID, bandwidth, encryption, security, router manufacturer, and the distance to the network. In addition, this Wifi Password Finder application is free and offers many features without having to force your phone. WiFi Warden is one of the best free WiFi password hacking apps for Android.
7. WiFi password
This is a completely free Wifi Cracker password app that allows you to connect to the internet anytime without paying a dime. When you have a Wi-Fi network, you're connected because it helps you identify millions of wireless access points and connect as long as you have Android 5 Lollipop or later. WiFi Password is one of the best free WiFi password hacking apps for Android.
8. WiFi Kill
One of the most common wifi password hacking apps for ethical hackers. As its name indicates, it is put an end to the Wifi by disabling the Internet connection of a device. Wifi Kill has a simple and friendly interface that allows you to get rid of those who invade your network. It also indicates the traffic used by a network usage monitoring device and records a lot of data by capturing traffic from websites visited by others. Wifi Kill requires root access and works on almost all versions of Android. WiFi Kill is one of the best free WiFi password hacking apps for Android.
9. WiFi Inspect
A versatile tool for ethical hackers, advanced users, and coffee owners. With Wi-Fi Inspect, everyone can control and monitor their Wifi Password Crack networks. It is not a hijacker of wifi passwords, but rather a monitoring and auditing application. Wi-Fi Inspect is similar to NetCut, with a better interface that allows you to easily determine the number of people connected to your network using the IP verification feature and the ability to block the connection or use of your network. network in a few mouse clicks. application. If you know that Wi-Fi Inspect connects to your network, you can see people connected to your network through game consoles, smartphones, TVs, and laptops. The only requirement for Wi-Fi verification is a rooted smartphone, and you can continue. WiFi Inspect is one of the best free WiFi password hacking apps for Android.
10. Nmap
This is a network security scanner more than a wifi hijacker because it is available on many operating systems, including Android. Nmap is used to exploit the network and detect security vulnerabilities. You can also search for services, firewalls, hosts, and others available. The best thing about this Wifi Apk hijacker is that it works on both rooted and unrooted devices. Other features are available when you browse your device. It has many more advanced features such as operating system fingerprints, SYN scanning, and many more. It is an open-source application that allows you to always be up to date. Nmap is one of the best free WiFi password hacking apps for Android.
Conclusion
Now you have in your hand the best free Wifi password hacking apps for Android, whether you're hacking an Android Wifi password without rooting or looking for ways to control and monitor your Wi-Fi network.
Video Tutorial
Wifi Password Crack | Wifi Password Cracker | 2021 Latest Download Link From Given Below